新浪微博北京总部办公室
Graceful, curving signage inspired by sinuous lines of data facilitate navigation through the seemingly limitless headquarters of Sina in China's Silicon Valley.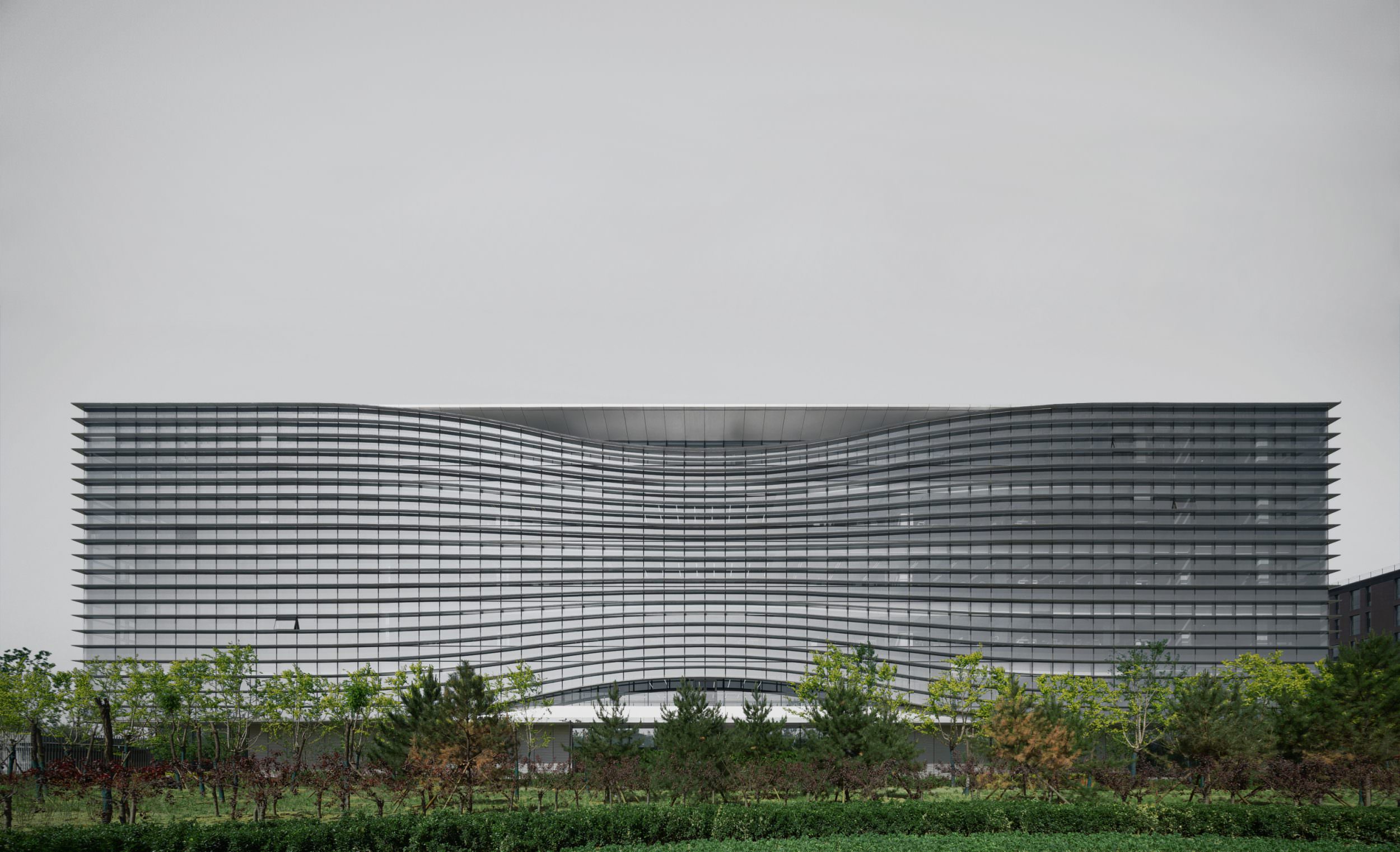 电梯厅中的饱和彩色标记为这个广阔的开放式办公空间创造了一个直观的导航系统。
内部的光晕照明灯为字母数字电梯升降标志增加了维度。
电梯厅中的饱和彩色标记为这个广阔的开放式办公空间创造了一个直观的导航系统。
内部的光晕照明灯为字母数字电梯升降标志增加了维度。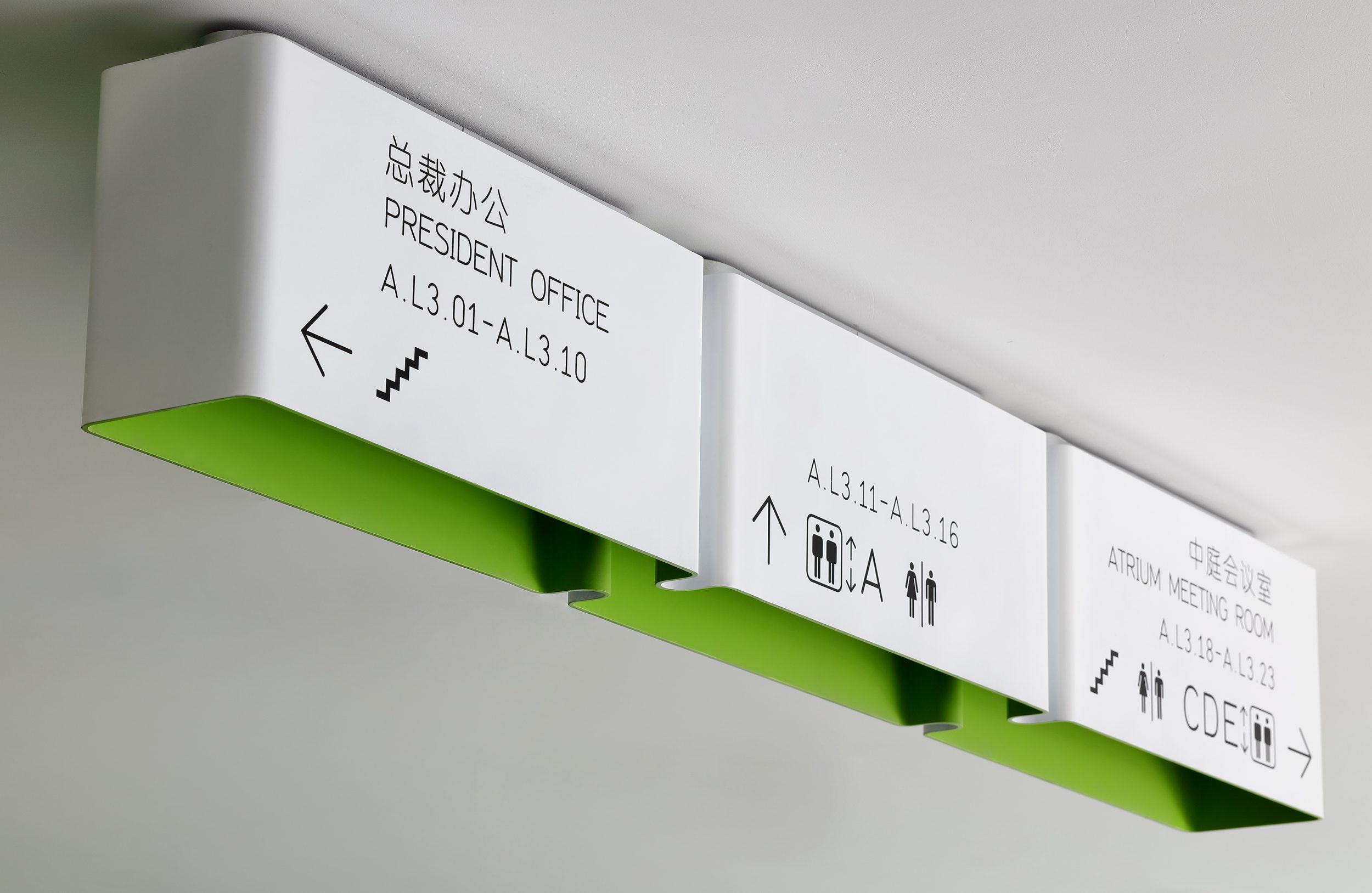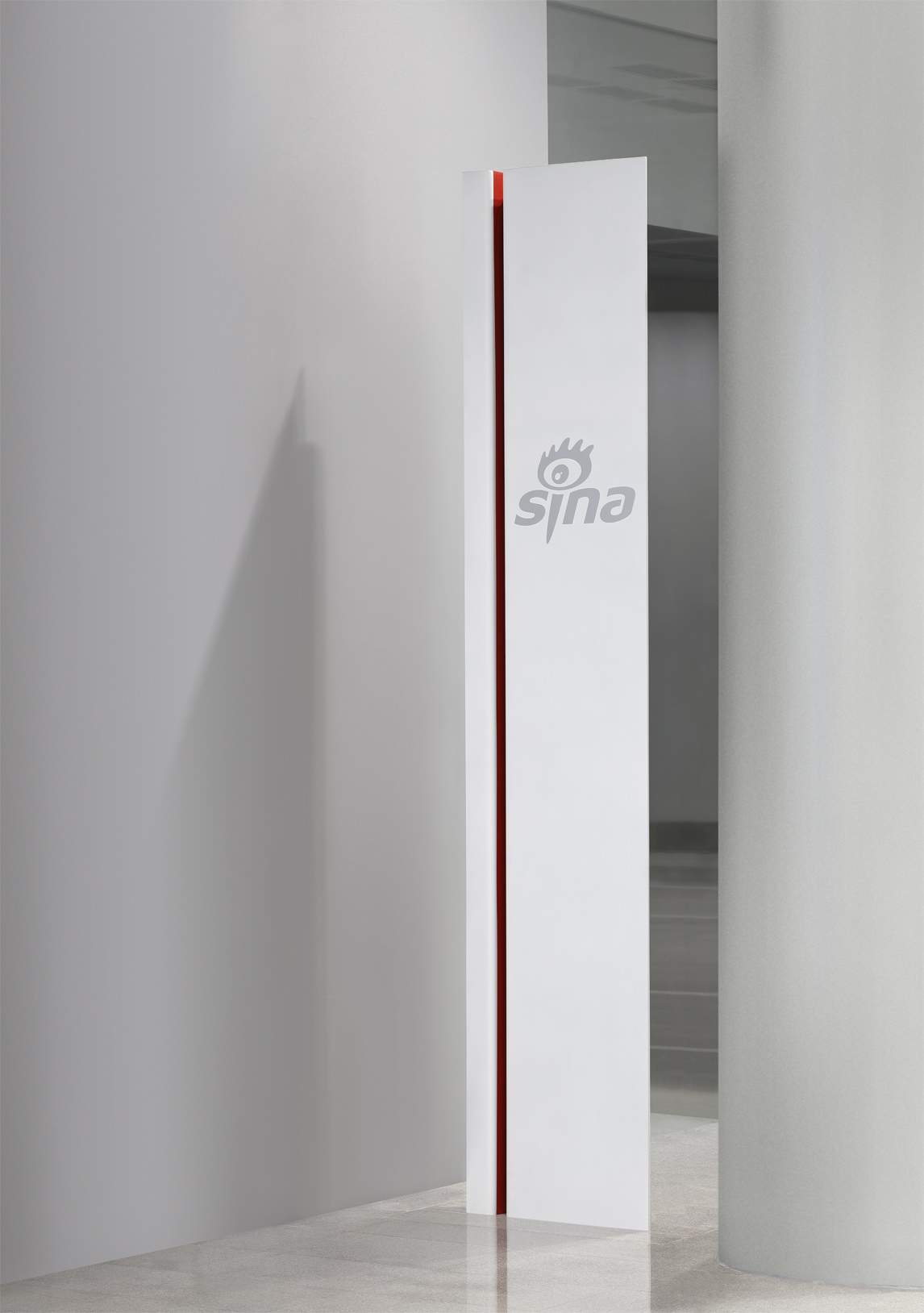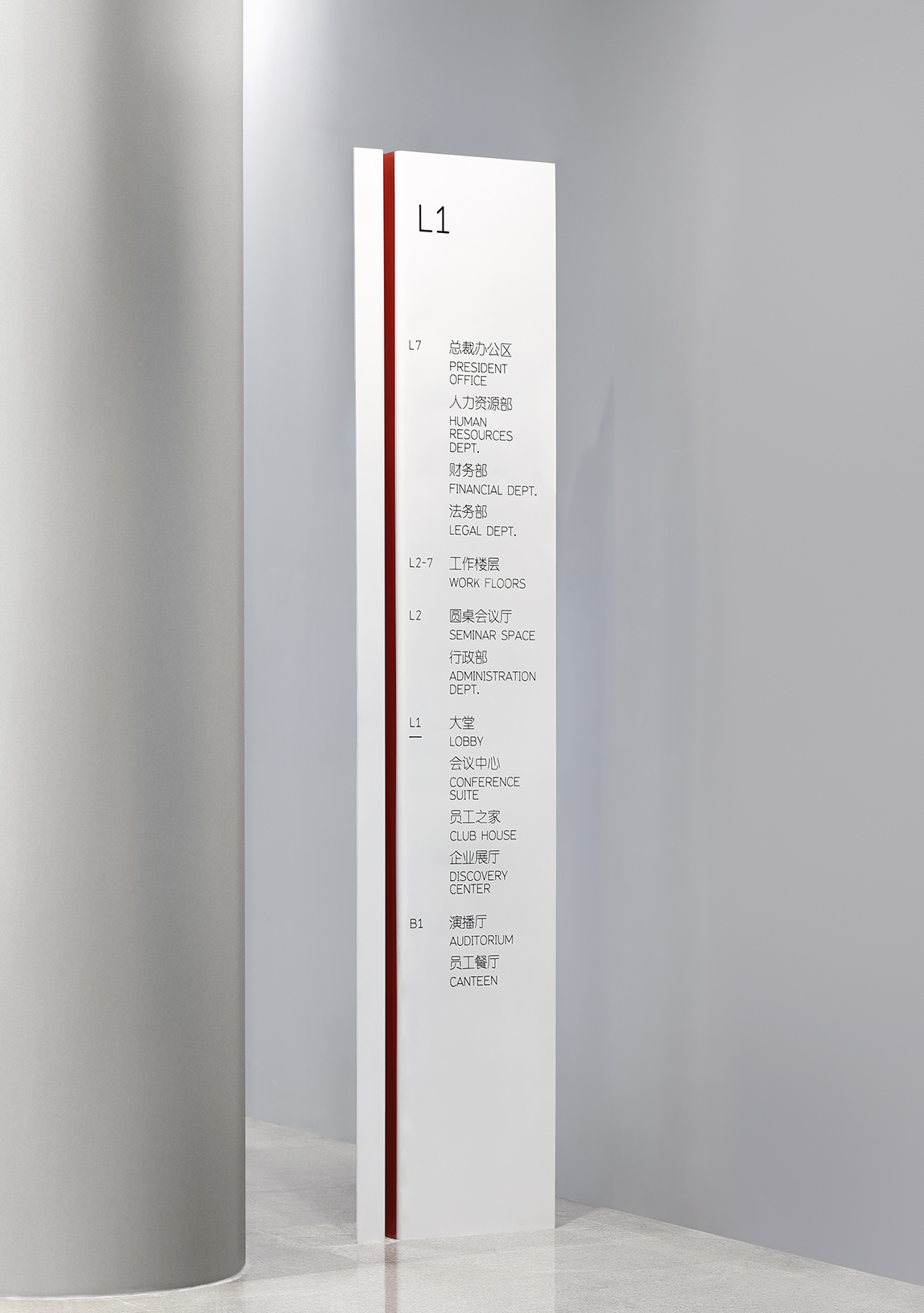 Sina Plaza by Aedas is located in Zhongguancun Science Park, a technology hub akin to Silicon Valley, in northwestern Beijing. Central to the design concept of "limitless," and as a nod to traditional Chinese architecture, the building frames two major courtyard gardens, creating an internal circulation route that resembles a flowing infinity symbol. The vast hub features 120,000 m2 of office and R & D space, TV studios, conference and meeting areas, corporate exhibition space, staff amenities, leisure facilities and canteens, in addition to a supermarket, carpark and a rooftop running track. To navigate the rectangular 550 m perimeter, a comprehensive system of colour coded signage allows users to commute with ease from one end of the building to the other, across nine levels and five lift cores. The signage form takes its cues from the notion of sinuous lines of data that pinch and fold to create discrete zones as well as providing structural integrity to ultra thin aluminium blades. A suite of bespoke emojis referencing travel, entertainment, sport and finance are embedded throughout the environmental graphics to reflect the contemporary online communication that is core to Sina's influential micro blogging platform, Weibo.
项目范围

标识总体规划

室内室外以及基本建筑标牌设计

工作场所环境图形

停车场标牌

天际标识

项目合作伙伴

建筑商:Aedas建筑事务所

室内设计师:HASSELL和 AB Concept