(EN) 161 COLLINS STREET
(EN) The historic T&G building at the prestigious 'Paris end' of Collins Street in Melbourne's CBD is considered one of the city's most beautiful and occupies a significant corner address.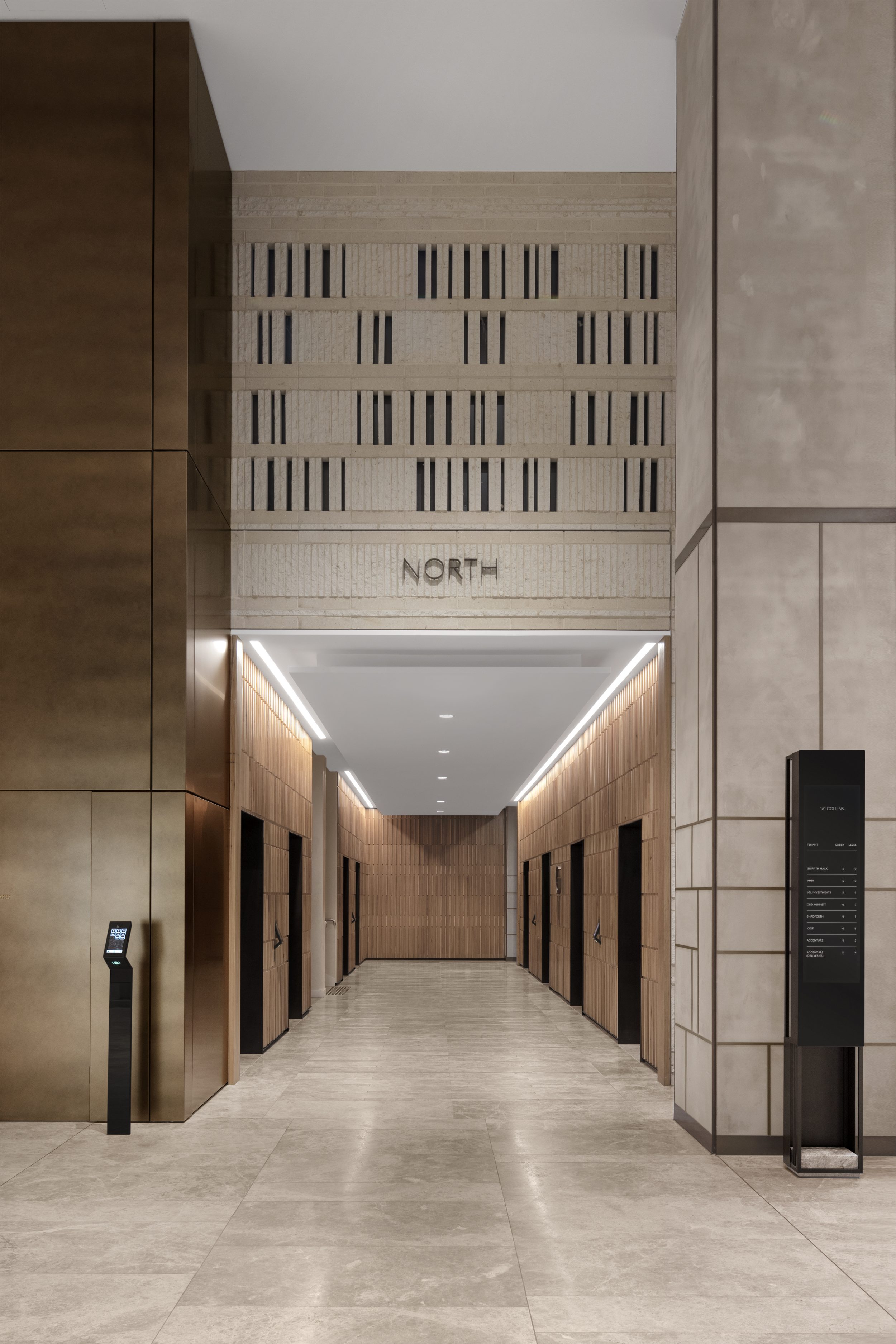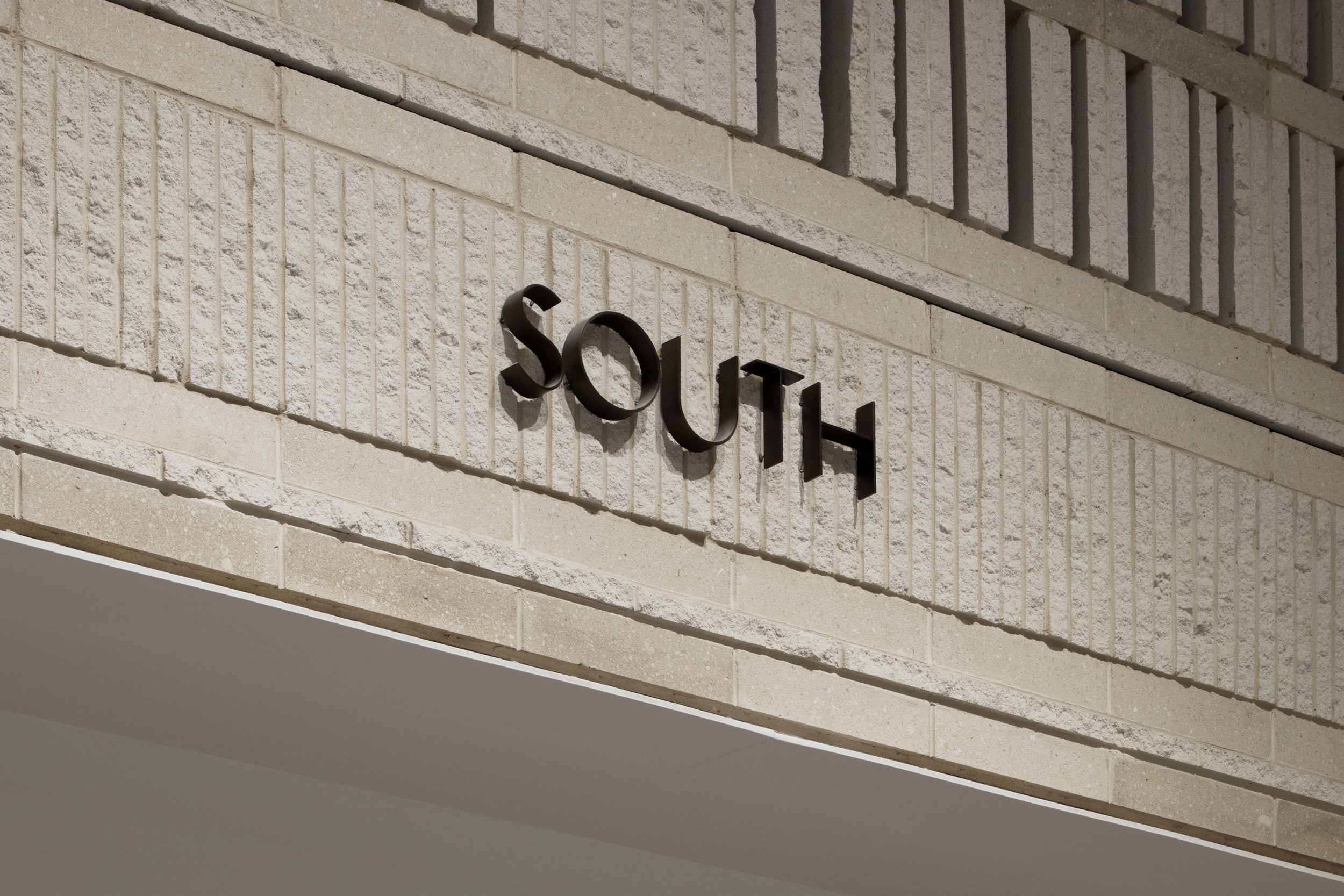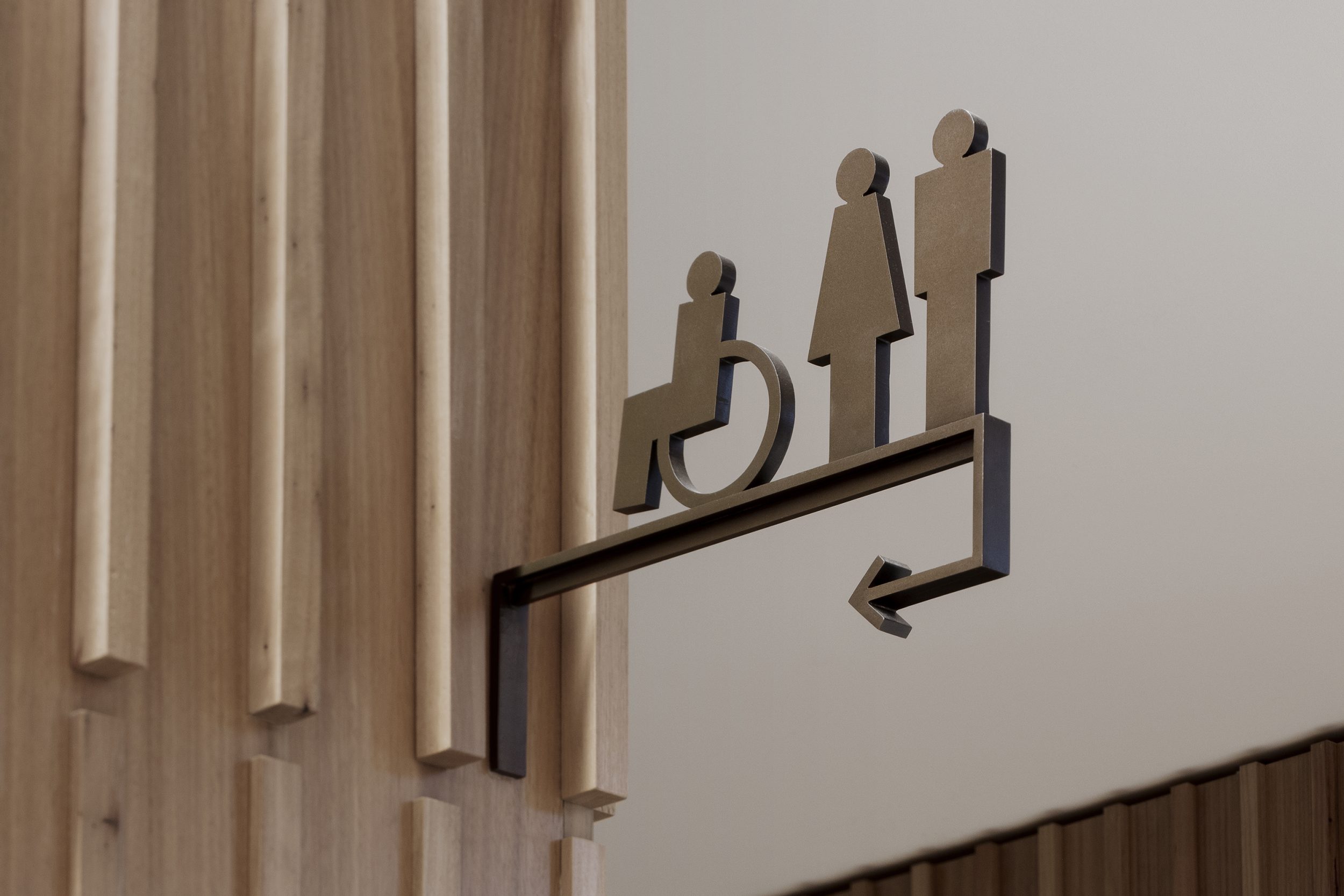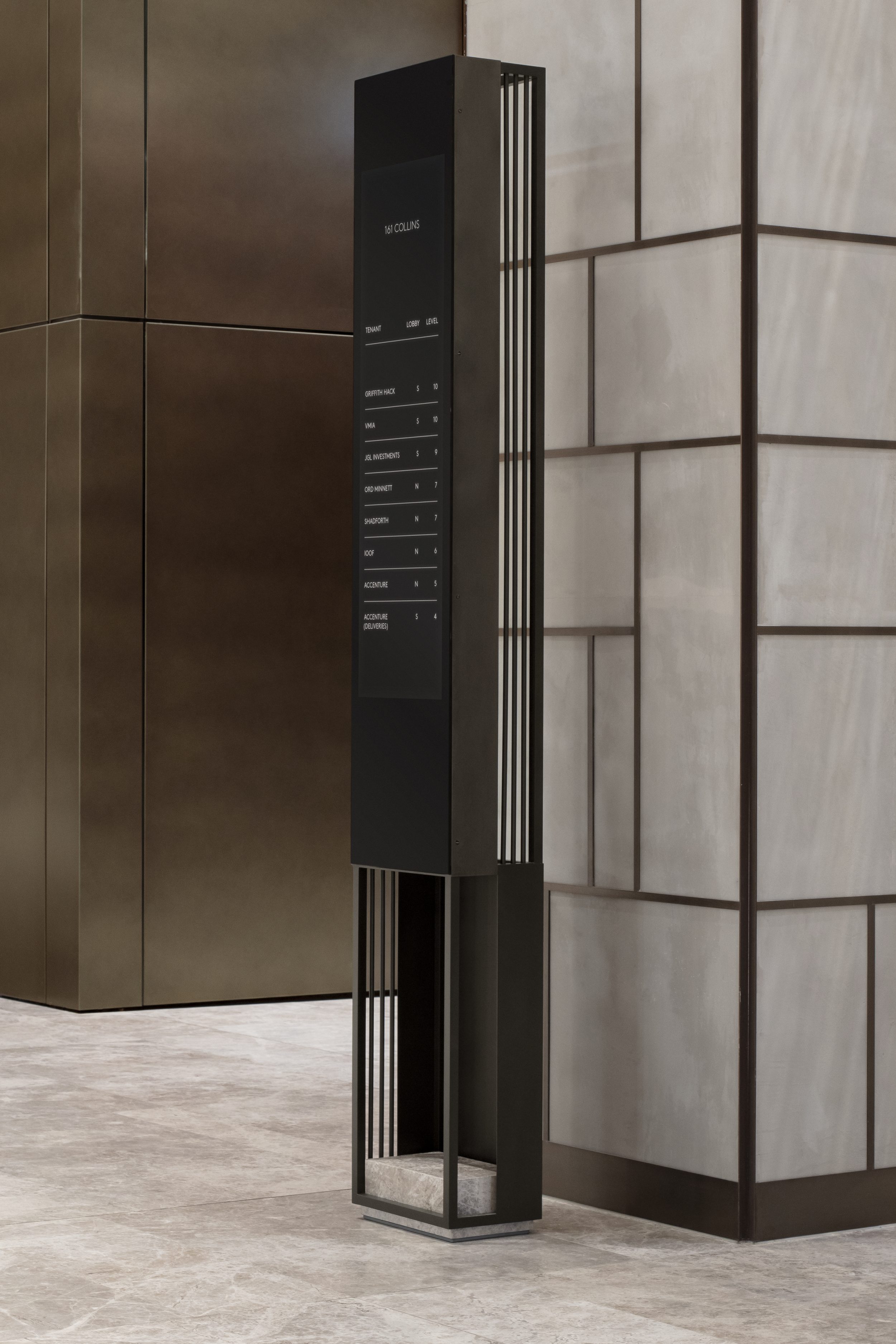 (EN) Integral to the building's extensive refurbishment and upgrade to a world-class, A-grade workplace environment, the wayfinding and signage by Studio Ongarato required seamless integration with the new and historic architecture, whilst performing the functional role of guiding visitors through the complexities of a multi-level site with entries on Collins Street and Flinders Lanes, North and South lift cores, basement carparking, end of trip facility and incorporating new high-end retail signage on Collins and Russell streets. Responding to Bates Smart's sophisticated new architecture, the wayfinding and signage solution was inspired by notions of classic modernity, historic craftmanship and the former ateliers of nearby Flinders Lane and utilises an authentic palette of patinated brass and bronze glass. The revamp of all retail signage for the exclusive shopfronts on Collins and Russell Streets saw the fine historic detailing of the building reflected in a number of newly designed internally illuminated lightboxes. The design of the signage at the employee end of trip experience (secure bicycle storage cages and shower and changeroom facilities) is injected with a fun and playful tone utilising neon amenities and wayfinding signage housed in caged sign boxes.
(EN) Project Scope

(EN) Wayfinding Signage

(EN) Signage

(EN) Project Collaborators

(EN) Architects & Interior Designer: Bates Smart

Photography: Ben Hosking

(EN) Awards

(EN) 2019 AGDA Design Awards, Merit Award for Spatial, Wayfinding/Signage & Environmental Graphics

(EN) 2019 Australian Interior Design Awards, Public Design, Commendation

(EN) 2018 Think Bricks Awards, Kevin Borland Masonry Award, High Commendation