09.11.2022
(EN) A bold office experience through embedded story-telling tableau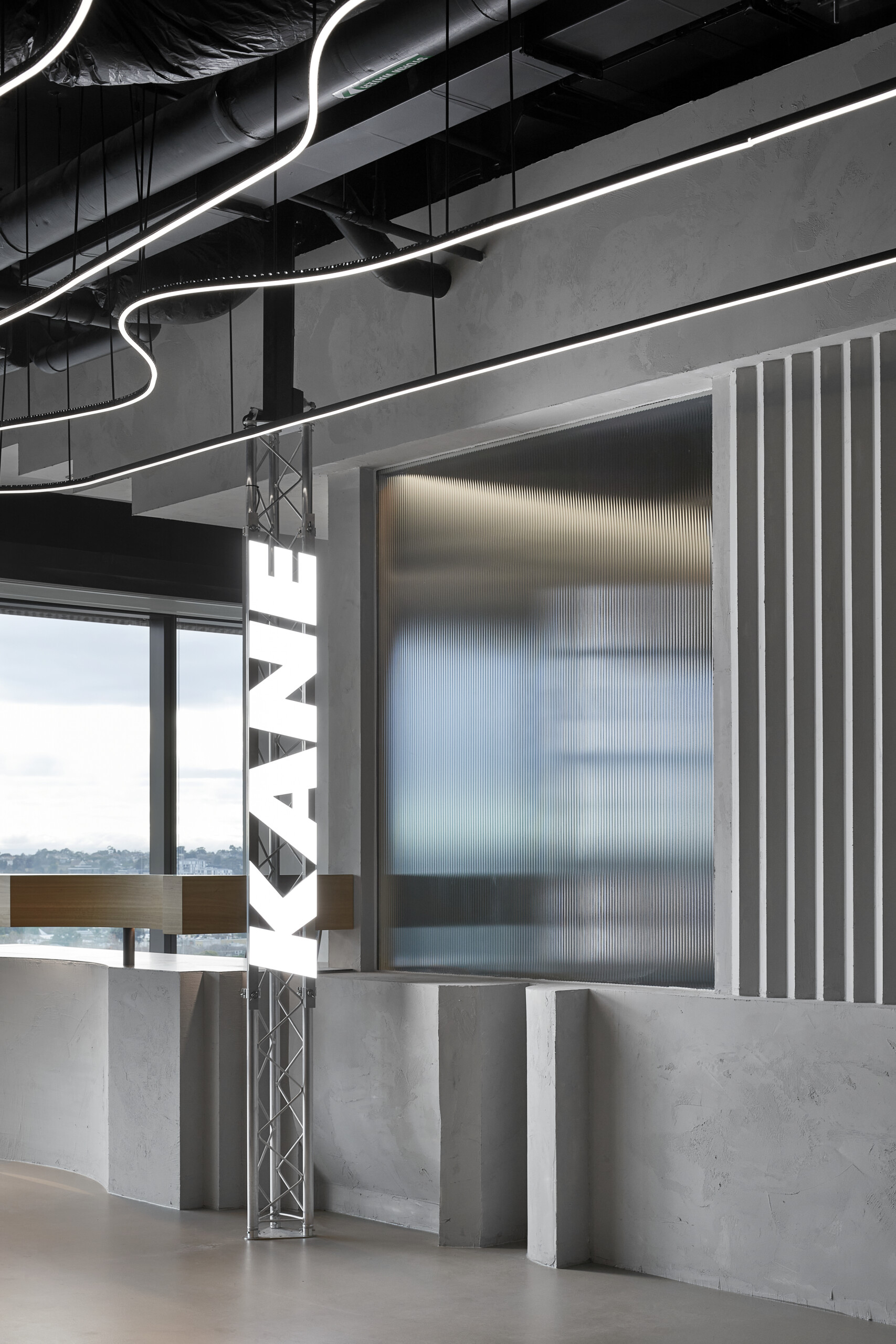 (EN)
Kane Constructions Melbourne headquarters is a bold new workplace designed by ARM Architecture.
Studio Ongarato's brief was to create an immersive graphic experience that showcases Kane's innovation, expertise, history and culture.
Ongarato's conceptual theme of 'Work in Progress' interpreted Kane's archive of completed projects as an assemblage of juxtaposing images, masked and revealed by bold geometric shapes abstracted from ARM's architectural forms.
(EN) The graphic collages are directly printed to custom acoustic panels and line the walls and ceilings of the workplace pavilions, meeting rooms and offices. These graphic installations complement the sculptural interior spaces, creating an illusory interplay between form and representation, two- and three-dimensions, scale and perspective.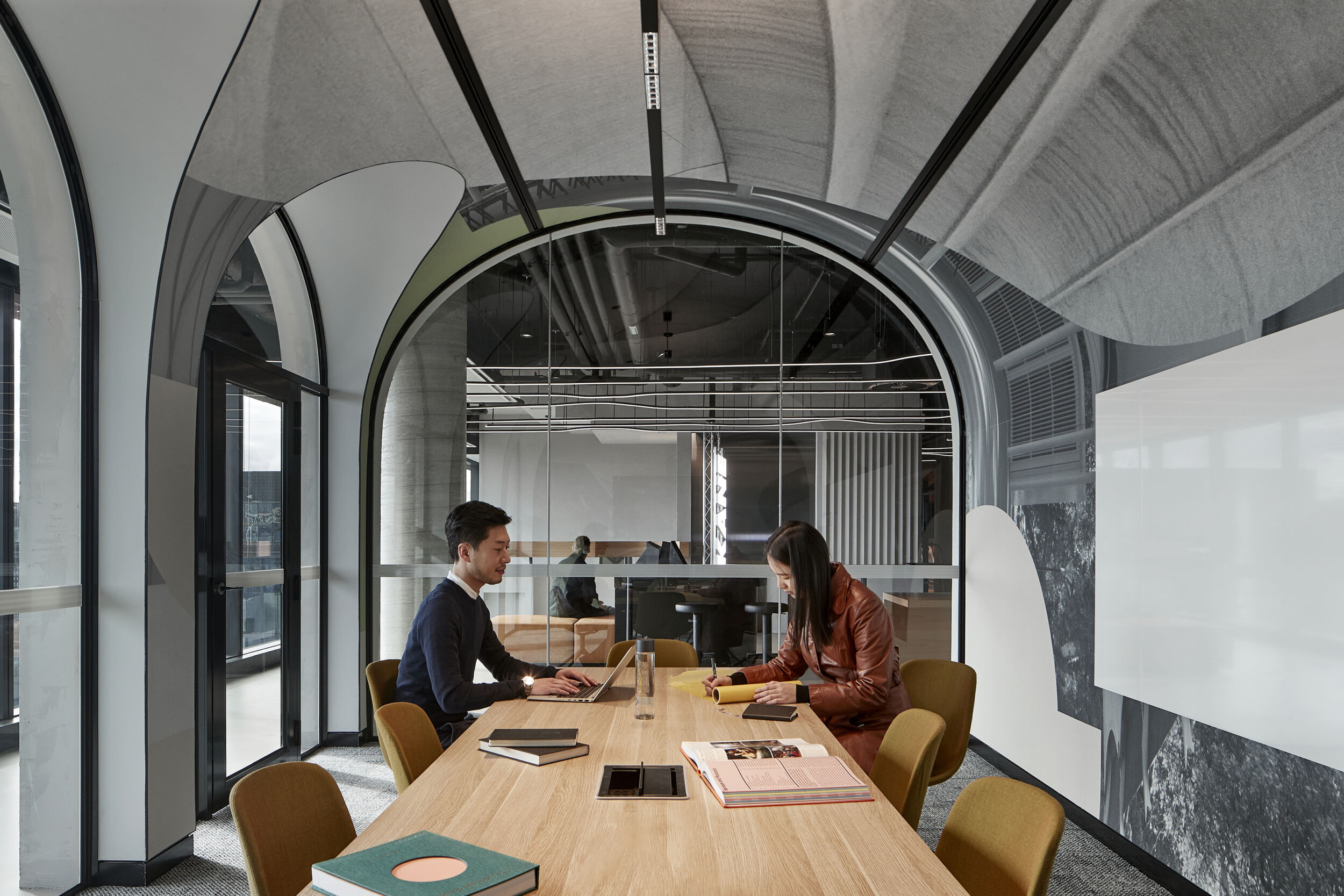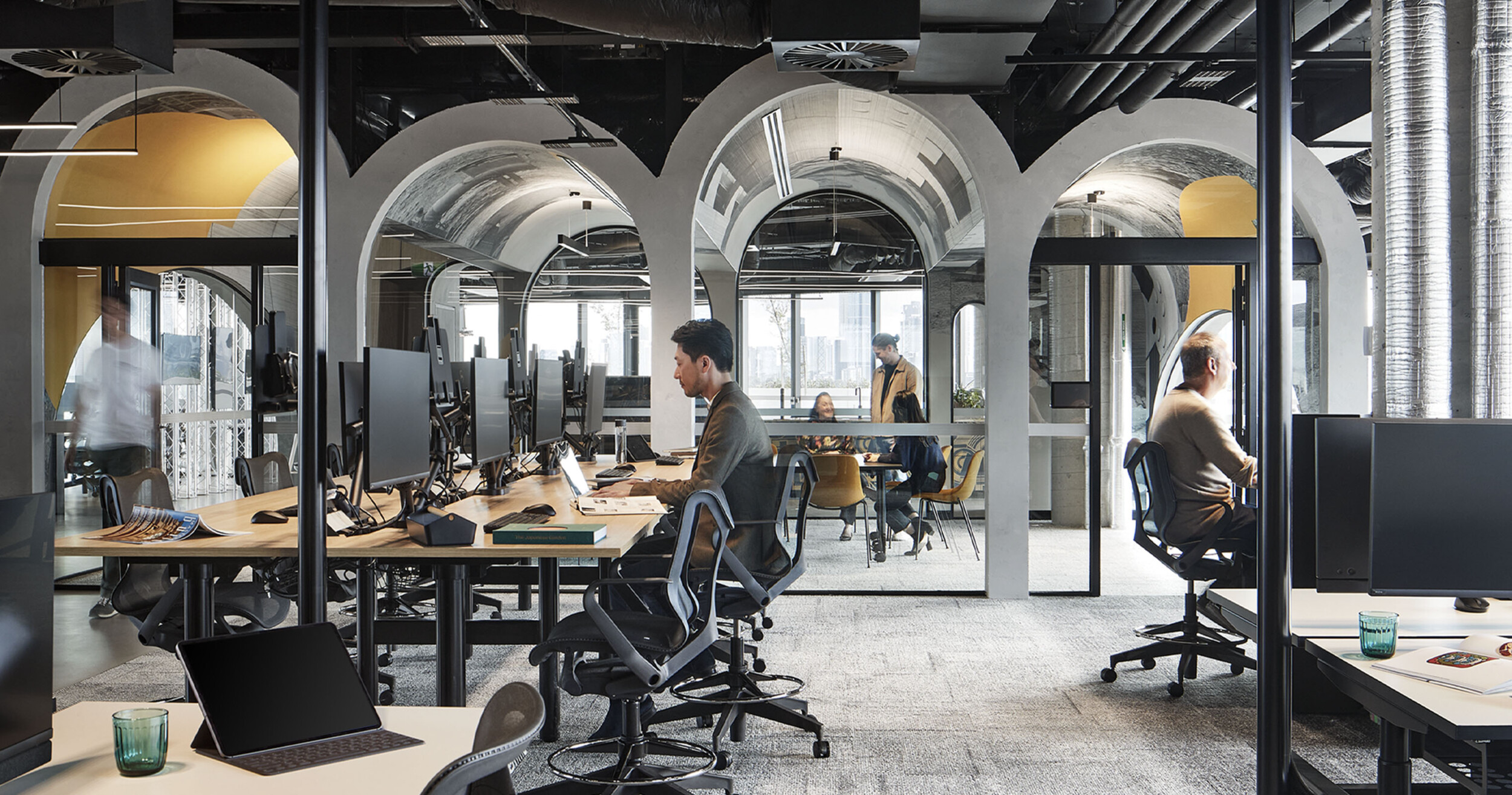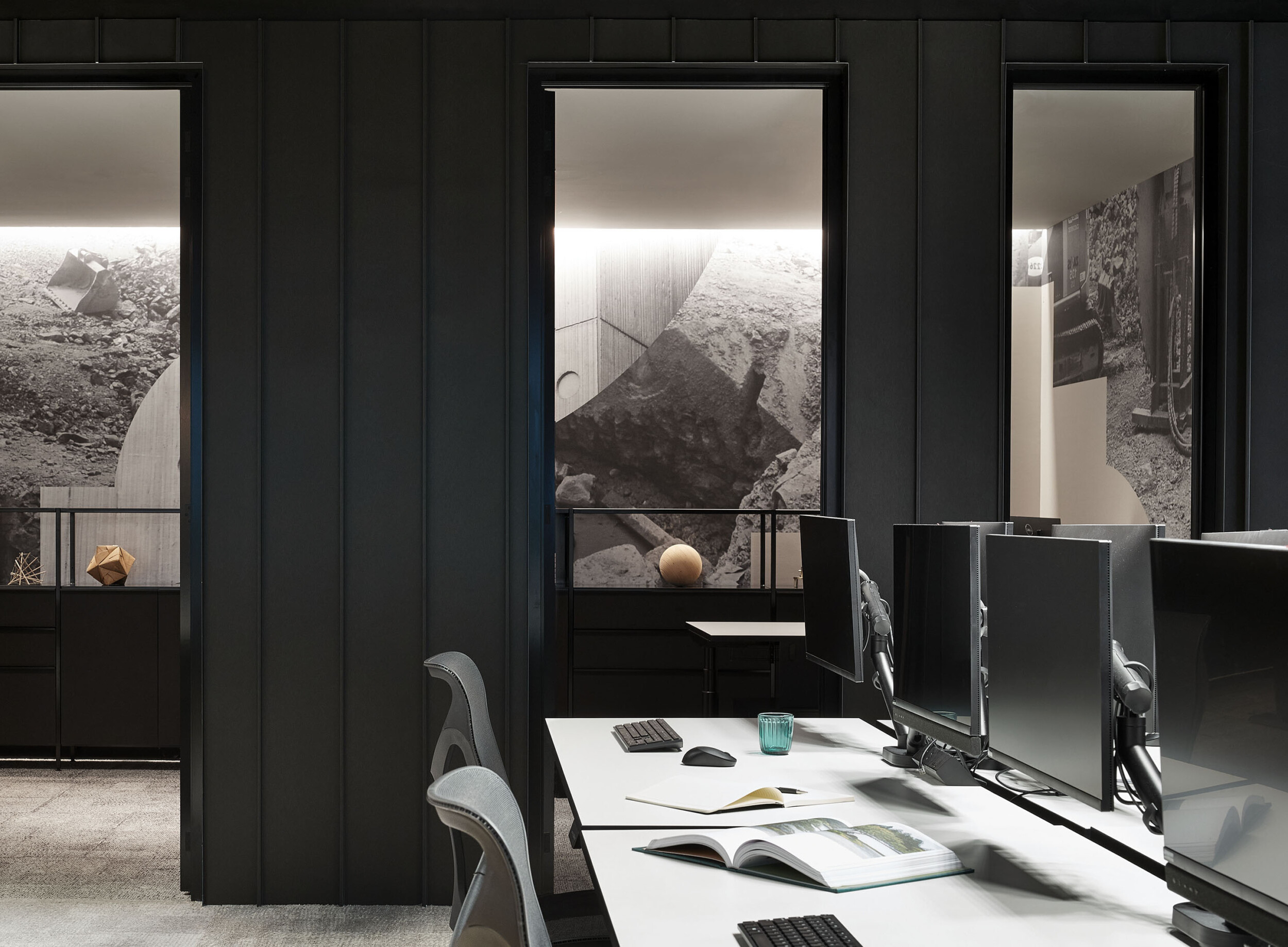 (EN) Throughout the workplace Ongarato has introduced further references to construction and the language of site. A light-based installation in the Kane elevator offers all lift occupants the experience of ascending a crane tower, and the Kane reception sign connects HQ with Kane building sites across the city. A wall of trusses acts as a space divider and provides a showcase for industry awards and current Kane projects.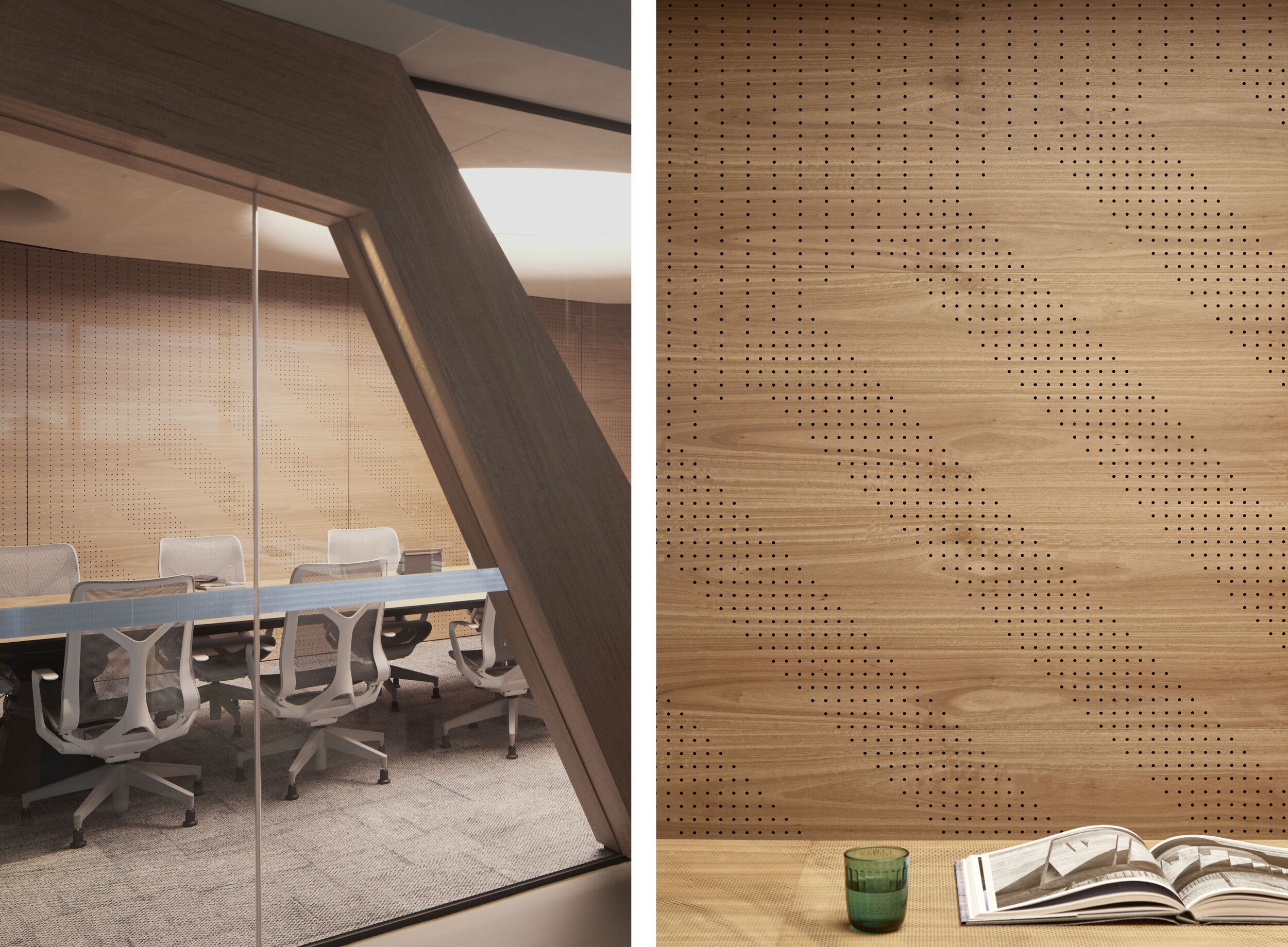 (EN) In collaboration with Kane, ARM Architecture and Glowing Structure; Studio Ongarato's work has
embedded a story-telling tableau into the architectural fabric, creating an immersive experience
that is uniquely Kane.
Interior Architecture:
ARM Architecture
Photographer:
Shannon McGrath
Awards:
AGDA Pinnacle – Spatial / Environmental Graphics
Judges Choice – Environmental Graphics